Our Expertise
Less red tape.
More customer satisfaction.
At Sandalwood Management, we specialize in commercial leasing, property management and investment management. We built our reputation on knowing and understanding the Canadian real estate market thoroughly and extensively, and forming deep ties with our tenants and business partners.
Our guiding principle is that lasting relationships are predicated on listening attentively to your needs. Our expertise is unparalleled, and our team of seasoned executives is always reachable, which translates into a unique ability to act decisively and get projects off the ground quickly.
At Sandalwood Management, we do real estate differently. How? By combining the mature sophistication and stability of a large corporation with the entrepreneurial spirit of a smaller, privately-held firm.
Leasing
Our 30+ years of expertise owning and managing a wide-ranging portfolio of shopping malls and office properties, add up to commercial leasing services you can count on to fill vacant spaces quickly and efficiently.
We tailor our approach to your situation and apply it rigorously. It is a formula that has enabled us to achieve and maintain the highest quality standards and best-in-class occupancy rates, in every sector.
Property Management
Sandalwood Management is a full property management firm, which means we handle everything to foster the financial performance of the properties and ensure the longevity of the infrastructures.
Our sound reputation empowers us to consolidate our influence and negotiate better terms with banks, insurance providers, municipal and governmental agencies, etc. This has a direct impact on our property owners' ability to reduce operating costs and maximize profits.
Investment Management
Private or institutional investors looking to diversify by investing in real estate widely recognize Sandalwood Management as an astute and efficient partner. Working with our firm means drawing from our knowhow and experienced resources to identify lucrative opportunities that stand out, connect with potential business partners, and look after the day-to-day operations.
We are able to increase the value of our properties and generate returns on investments with minimum risk. We do this through rigorous capital allocation, strategic expense reduction and rental income growth to maximize net income, cash flow and return on investment.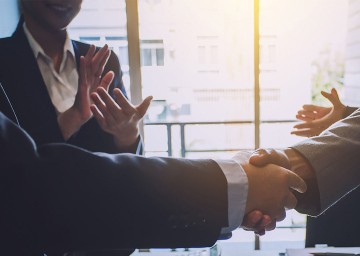 Our Assets
Vast network of contacts built and nurtured over 30+ years

State-of-the-art back-office financial system

Young, dynamic experts who are always reachable

Experienced, result-driven, visionary executive leadership

Freedom to act decisively in order to deliver immediate results